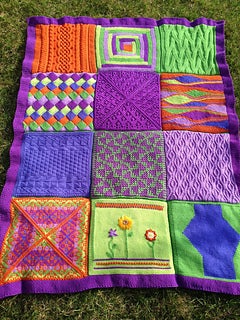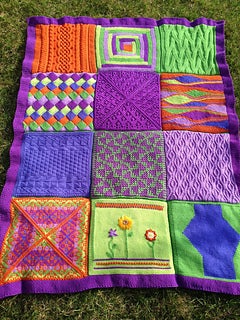 Block of the Month Blanket
$240.00 / Sold Out
This is a year long class that will meet once a month for 12 months. Each month we will work on one knit square that will focus on a certain knitting technique. At the end of the year you will have a finished blanket. Some of the techniques we will cover are chart reading, cables, mosaic, intarsia, entrelac, short rows, fair isle and so much more! You only need to know how to knit and purl to join us as we will start a very basic square to introduce pattern and chart reading.
Dates for the class are as follow: January 10, February 7, March 14, April 11, May 9, June 6, July 18, August 8, September 5, October 3, November 7, December 5.
Time: 6pm-7:30pm
Cost is $20 per class which can be made in two payments plus the cost of supplies.
Email Abbey with questions Caldwell.abigail@gmail.com